PEB Community
The 2CAP-Energy Atlas is an open-access and open-source online tool. The Atlas will integrate periodical contributions coming from third-parties. The Cultural-E ambition is to create a PEB 'community of practice' which involves designers, researchers and policy makers following and updating the tool.
The 2CAP-Energy Atlas also aims to address the needs of different stakeholders in regard to PEB Design. This will allow Cultural-E to identify applications of interest for professional practice, including the outlining of possible exploitable synergies among further technologies and services.
Please write us an email, in order to: propose new case studies, suggest new data and content integration, further improvements on functionalities, or, simply, get in contact with the 2CAP-Energy Atlas managing partners​
---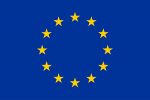 This project has received funding from the European Union's Horizon 2020 research and innovation programme under grant agreement N. 870072. The content of this website reflects only the author's view only and the European Commission is not responsible for any use that may be made of the information it contains.